POST PANDEMIC WORLD, WE SEEK CLOSENESS AND WARMTH.
HOW CAN THE FURNITURE IN OUR HOMES FACILITIATES ENGAGEMENT?
The period of abstinence during the pandemic has revealed the importance of our relationship with our surroundings.
Together Apart is a series of furniture to celebrate intimacy and connection. This collection seeks to bring its user closer to the world around us nature, animals and most importantly, with each other.
Their design is informed by the way materials are joined together. A subtle nod to the conception of its form. A physical realization of the relationship between materials and other beings.
Plant-a-Seat
The world is a delicate balance between ecosystems and human needs. This is expressed with a planter that cleverly supports a cantilevered yet removable bench. While proudly displaying greenery in the house, the asymmetric piece gracefully carries the weight of the seated person — an everyday reminder of the interdependence of man and nature.
Purrfect Table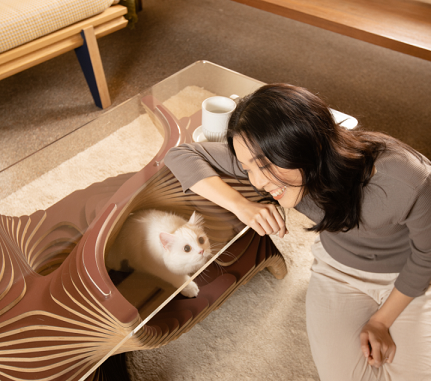 Memories are the foundations of relationships — and this coffee table. Plywood shaped into gentle curves are stacked to evoke terraced caves while supporting a tabletop. The form invites our feline friends to cosy up in its cavities, and enjoy the contours and soft surfaces against their furry bellies and paws. Yet, the cats leave no trace of having been there, except in that heart of yours.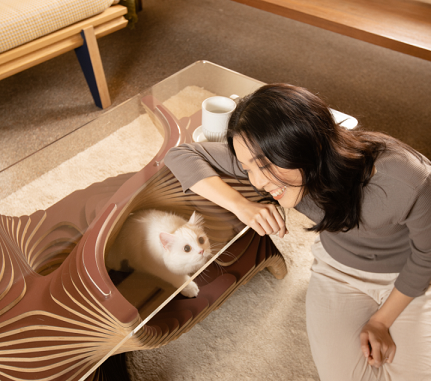 Couch Pleaser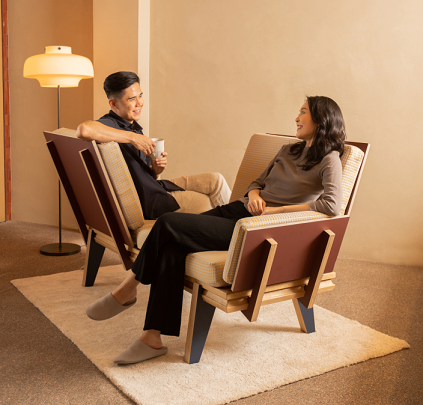 People enjoy company but different levels of intimacy. This modular sofa is a nod to that and the increasing desire for a dynamic living room. A platform and two types of attachments offer multiple seating configurations, while returning to the starting block makes for a desirable coffee table. In other words, the sofa has no front, back or under side. Every profile offers something to admire.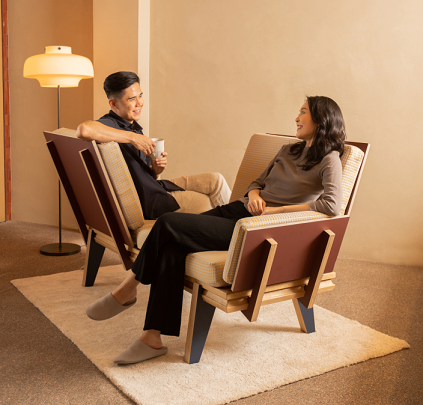 Brilliant Susan
Despite making it more convenient to share food with others, the Lazy Susan acquired a bad name. Now enhanced with a built-in light and adjustable height, her talents are numerous and striking. Her innerworkings, made visible through a glass table base, does all the heavy lifting for the user to ease between party and work. Is Susan brilliant or what?
Solidarity Chair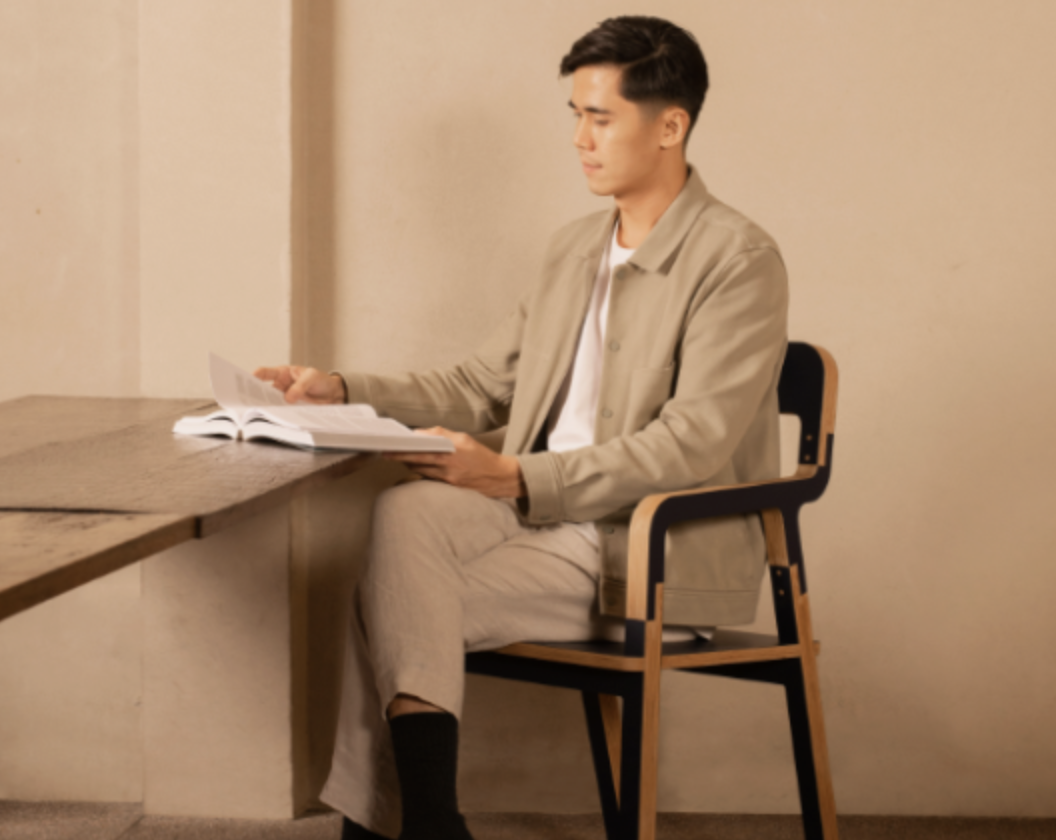 This chair leans on the philosophy of drawing strength in numbers to overcome the limitations of plywood. Such layered wood buckles under stress unlike solid timber that is pliable. But by assembling a design out of smaller modules, this chair bends, curves and flows, while the alternating surfaces draws attention to the synergy between its parts.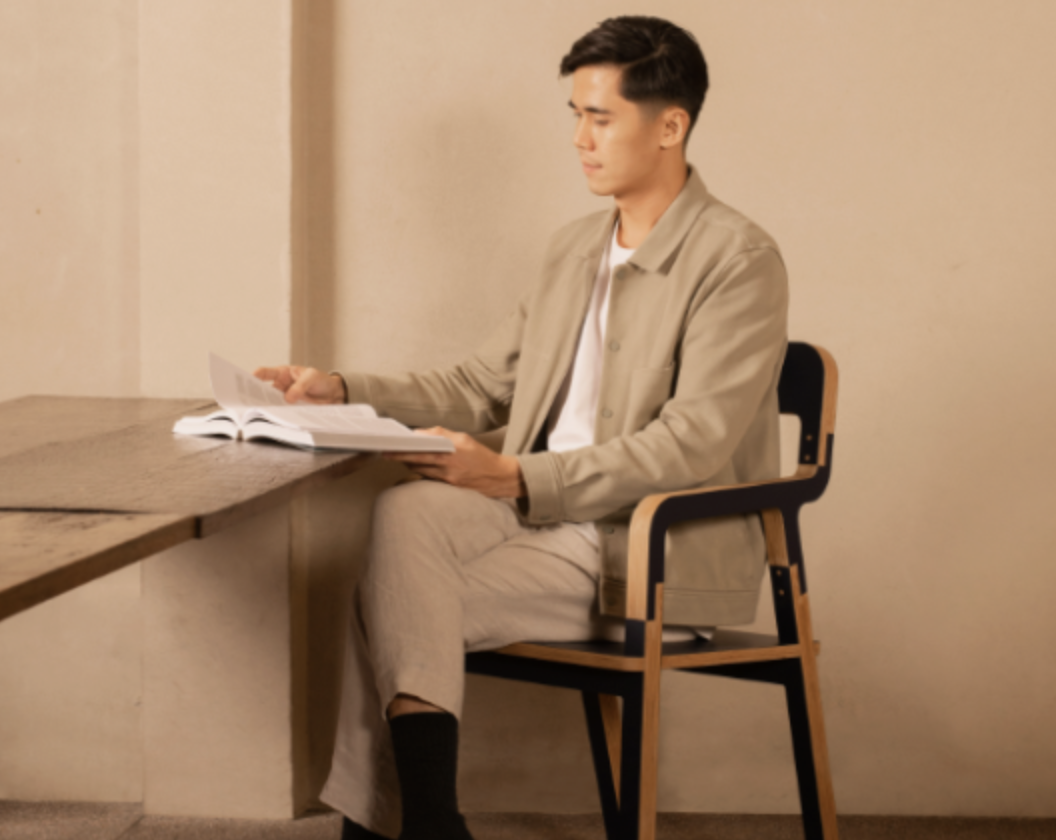 Three-Legged Stool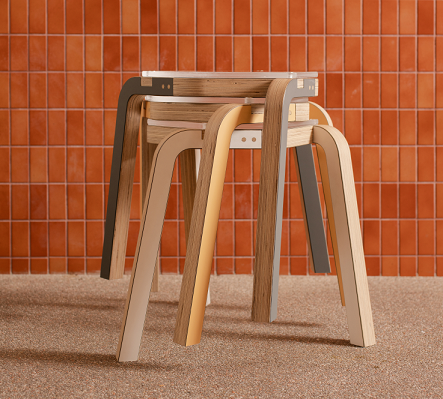 A stable relationship is one of interdependence. This stool is made of three identical parts, each contributing one third of the stool's frame. They lean on one another to lend support and attain balance, and this emphasis on rationality and function is made transparent through an acrylic seat.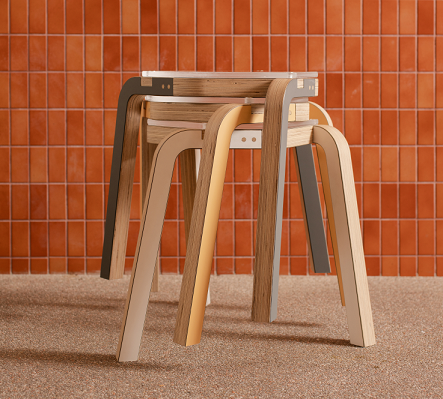 HOW ARE THESE FURNITURE ENGINEERED?
HOW ARE THE DESIGNS INFORMED BY THE WAY THE MATERIALS USED?