Guangzhou Design Week 2019 Pavilion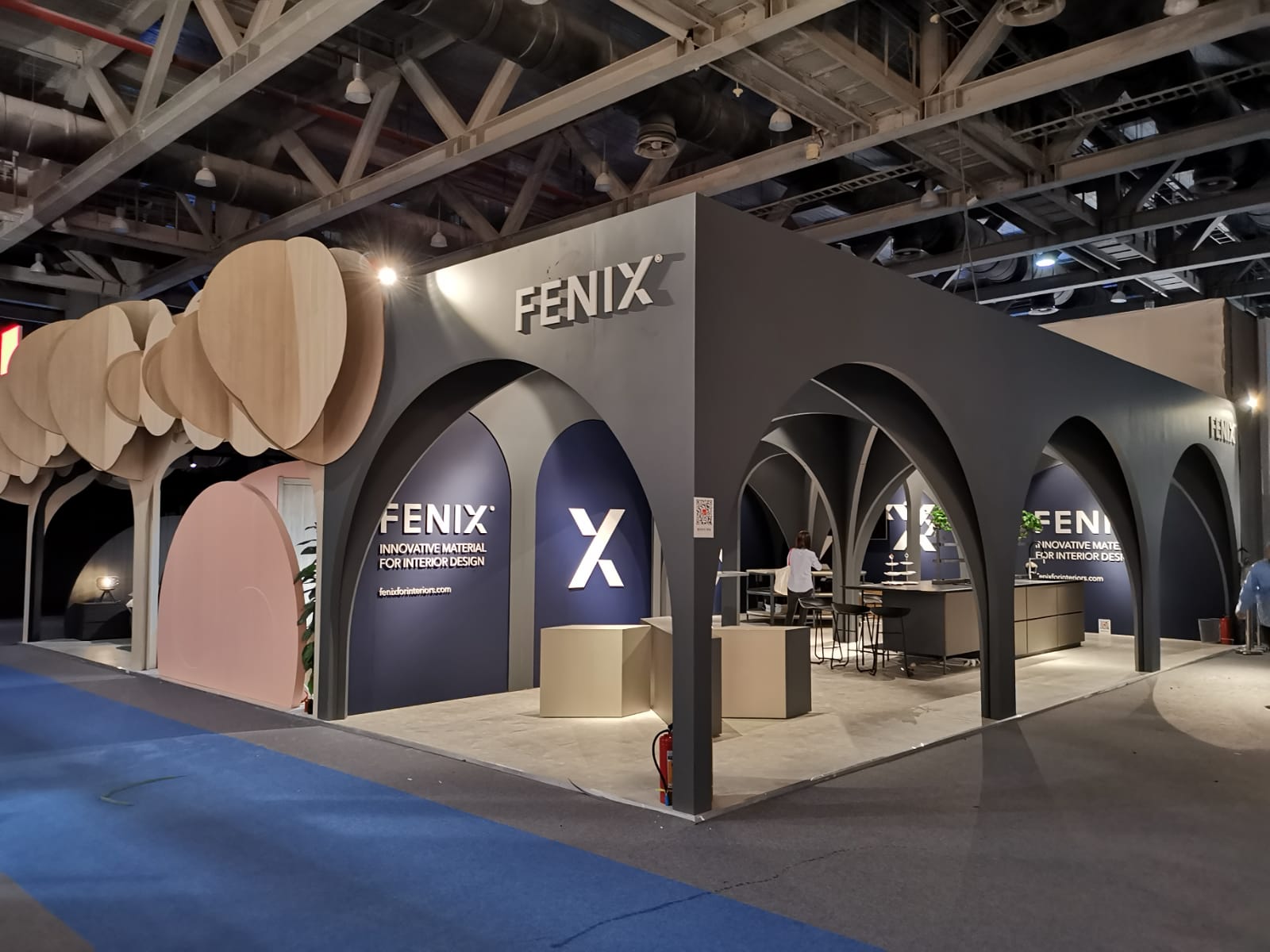 Shaped like canopies of tree the pavilion was meant to represent a Formica – the inventor of Laminates for home akin to mankind's first homes being fashioned out of trees and wood. The House in the forest also signals Formica's commitment to environmental sustainability. Visitors at the fair were invited visit an oasis filled with trees in the middle of blocks of exhibits. Within the space, the laminates were used to emphasize innovative methods and extensive capabilities for Formica laminates.
As a contrast to Formica's Treehouse, FENIX was presented in muted arches, pay homage to FENIX's conception in Italy. Shads of light and dark greats beautiful tones against the extremely matt surface. The space also aims to inspire new ways to FENIX as a countertop and introducing the FENIX sink that fits seamlessly into the kitchen.