Design Shanghai 2019 Pavilion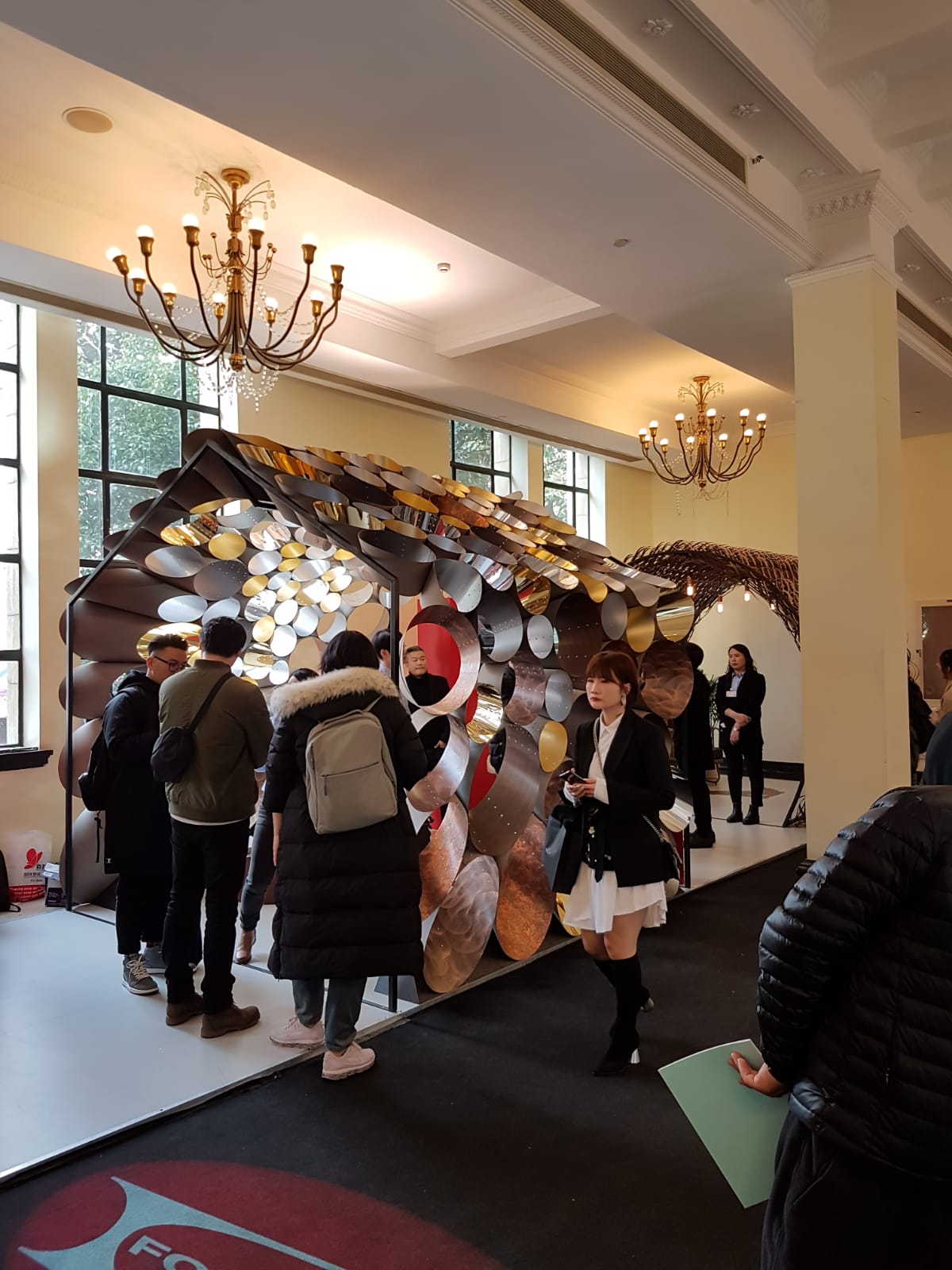 High-Pressure Laminate surfaces are typically used as a finishing material and not a building component. we attempt to demonstrate the strength of Formica laminates through an exploration of different building strategies. the future of the building industry is focused on rapid and efficient construction methods that relies on advance technology, computational tools and sustainable composite materials to maximize efficiency.
The HPL STRIP pavilion is a prestressed structure created out of 1400 metres of crosslinked Formica strips showcasing the strength of the grain and the pliability of FORMICA laminates that can only achieved using high-quality Kraft paper. The form is developed based on a series of tests, analysing the tensile properties achieved from twisting laminate strips.
The DECOMETAL pavilion explores the relationship the malleability of metal and the elasticity of the laminate. The pavilion surface is made with over 160 FROMICA Decometal cnc cut cones that vary in size. Organizational schemes for the cones are explored using circle packing found in nature. Beyond testing the limits of laminate, we also aim to express the different effects of light reflection on the various textures of DECOMETAL laminates.
The COMPACT pavilion is a showcase of the potential of FORMICA'S compact cladding solution through a prefabricated structure applying the principles of DFMA (Design for Manufacture and Assembly). Exploring the possibilities of mass customization, the pavilion features a series of repeatable patterns that can be easily applied to suit different spaces.