Formica Singapore at SingaPlural 2018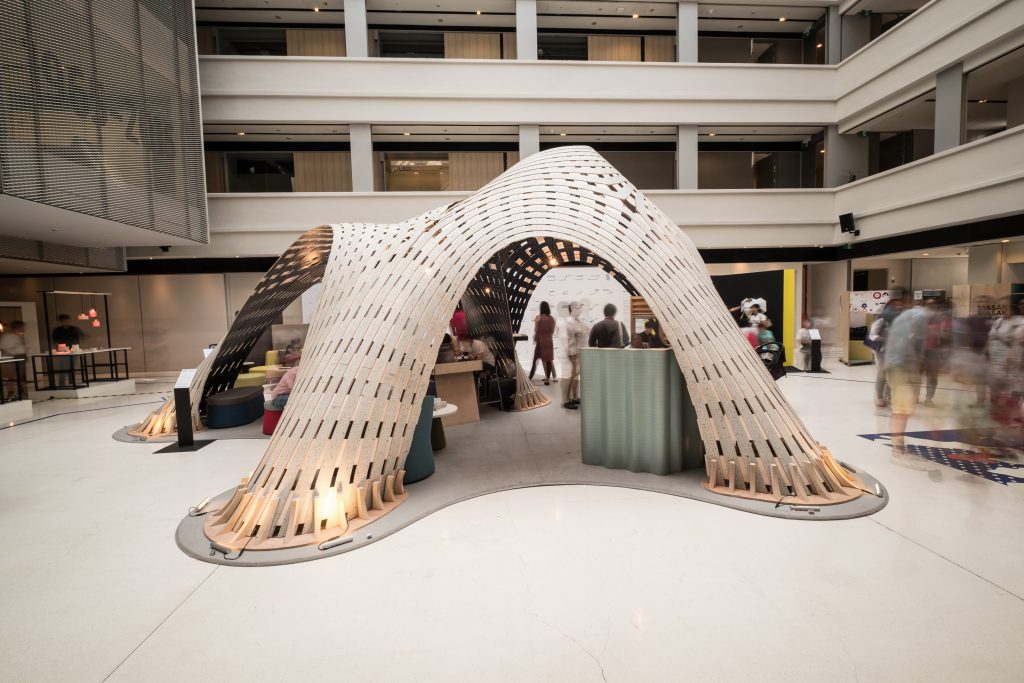 Formica is a pioneer in laminates, and have constantly sought to redefine the limits of the usage of laminates. Laminates is a long-standing material of choice for coverings, with an extensive range of finishes designed to mimic any type of commercially available material when applied to a substrate.
Here, we approached laminates as a material itself, rather than what it has established itself to be.
We looked at its innate qualities, inherent strengths and weakness, and even the production process to discover potentially new application methods for the revolutionary material.
In creating the central pavilion, we explore the ability of twisting the laminates when we cut them into long narrow strips. Each individual strip in the pavilion is created by laminating Formica laminates onto a thin layer of common plywood – tapping into the tensile strength and flexibility of the plywood while reinforcing it with the hardness of Formica laminates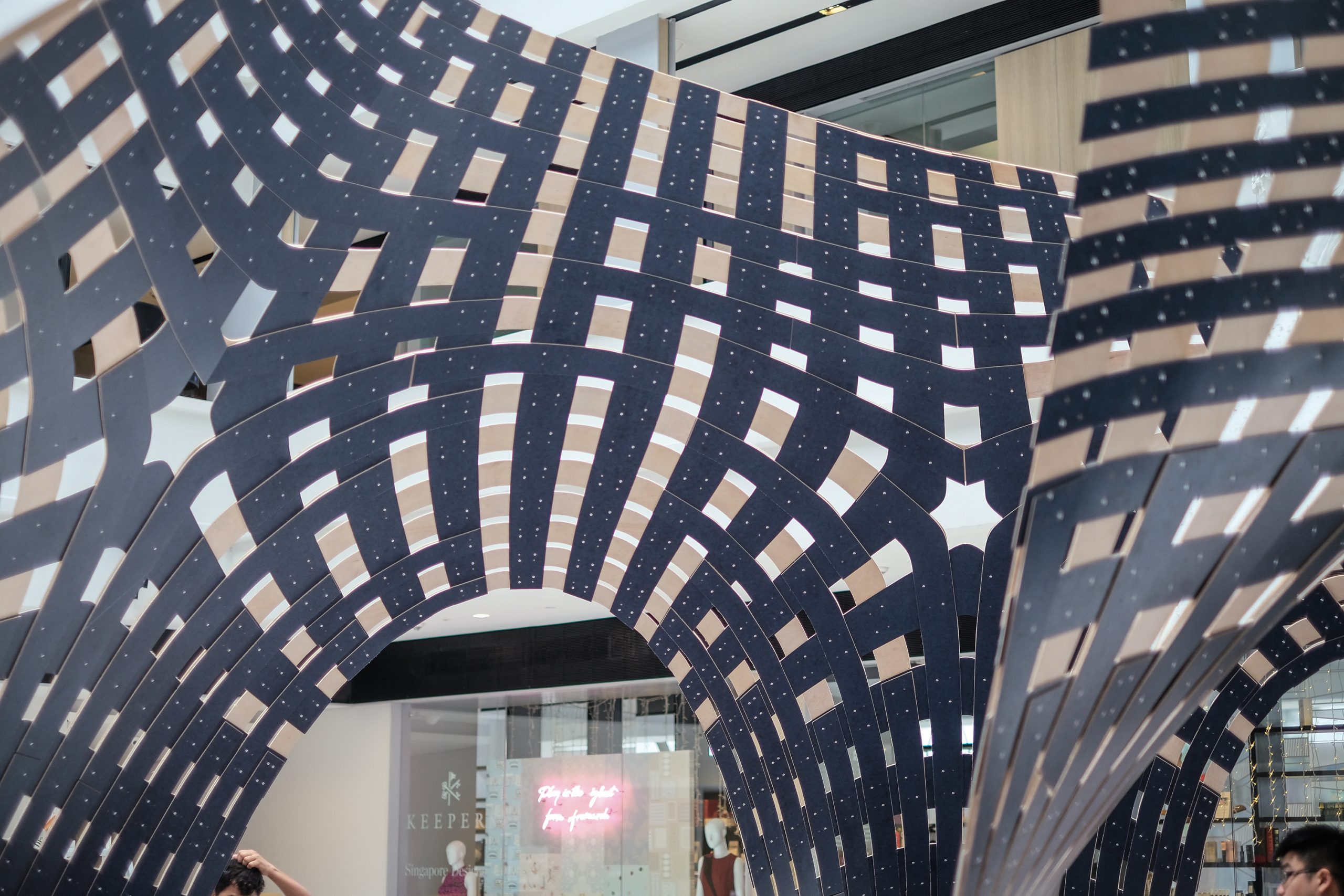 These strips are cross-layered together to form a self-supporting catenary gridshell. This method allows material composition to be extremely thin in relation to the size of the entire pavilion which is nearly 4 meters high and about 10 meters wide.